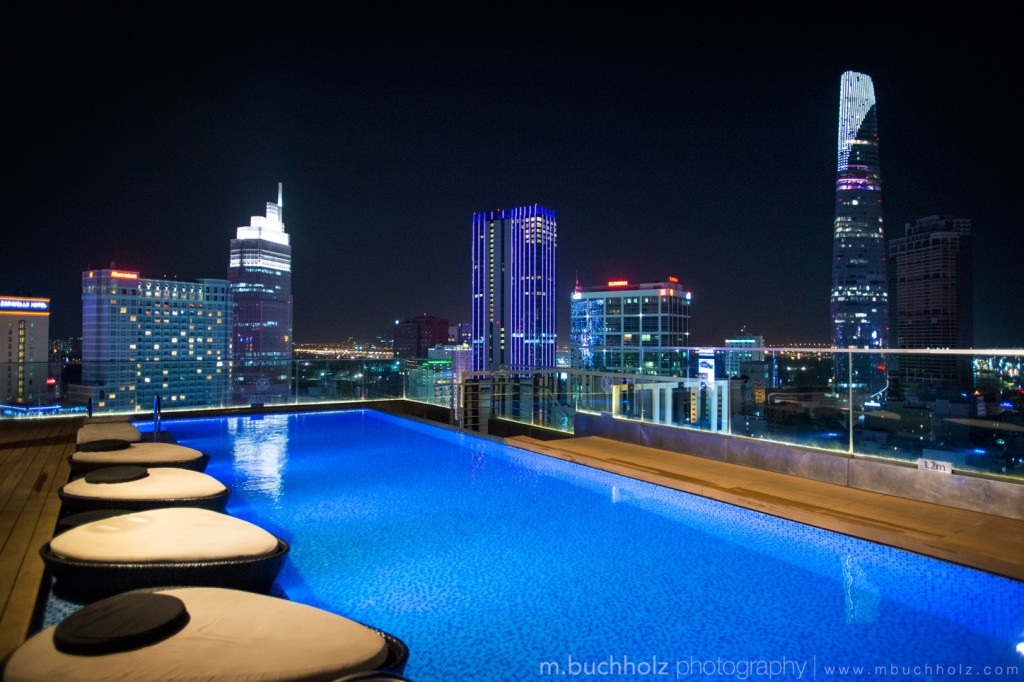 Pretending that you're a somebody doesn't come easy. It takes a good degree of skill and swagger to walk into a place and act like you're the cream of the crop. The bee's knees.

This post is about the awkwardness that comes from first class status. Specifically, it explores the real-life tension felt when Mike and I were upgraded to a swanky 5-star hotel suite while wearing flip flops and track suits.
This entire hotel experience has been a mistake. Not in the "It should have never happened and I regret it" sort of way. But in the sense that it all feels like one big accident. Like we showed up with the wrong ID and someone(s) far fancier, far richer, far more worthy were mistakenly identified as us. We checked in and were escorted to the 16th floor of the Liberty Central Saigon Citypoint Hotel, also known as the Executive Club floor. Upon arrival, we were led to room 1601, which turned out to be part room, part palace.
Floor to ceiling windows overlook the hustle, bustle and grind of the city streets below. The bathroom is located in the center of the entire suite–my first time experiencing such an exposed and grand tub. The club floor permits access to the executive lounge, which is essentially a relaxing spot for rich people to hide out from the world and drink for free.
After two weeks of barefoot, vagabond travel, we decided to embrace the sterile and ostracizing domains with a "Yes, please," and "Can I have some more?" Several hours past check-out, we had overstayed our welcome. We should have been kicked out at check out and yet, there we were, still seated on the tan leather sofa, trying with great determination to not spill our third glass of red all over the couch cushions.
While our original plan was to fake it till we make it, we couldn't help but feel hopelessly awkward and insecure. Anytime the staff made eye contact with us, we either smiled and nodded politely, or averted our eyes entirely. By the end, we had completely confused everyone, for our behavior and reactions were never consistent. Smiling in one moment and hiding our faces the next. We had lost our footing, were disoriented by our surroundings, and were no longer playing it cool. We were impostors of the saddest sort.
But, hey. At least the drinks were free.