Budapest (correctly pronounced [Boo-Dah-Pesht]) is the capital of Hungary, and a wonderful unique, young, and fun city to visit. Whether you're going to enjoy the lively nightlife, relax in the thermal spas, or take in the storied history and architecture, there's a there's a little for everyone.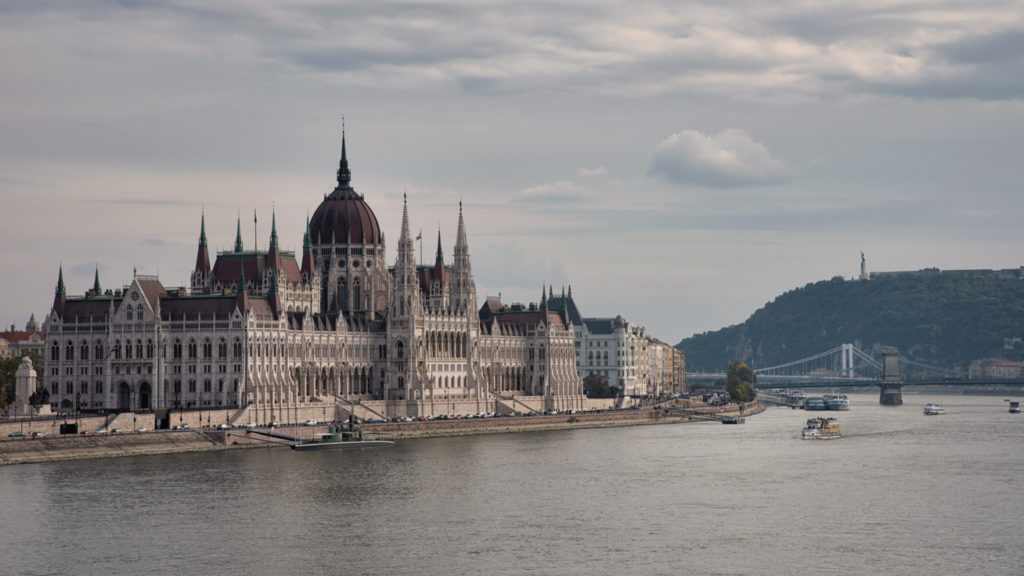 What You Need To Know
Currency: 1 USD = 300 HUF. Credit cards widely accepted in cities, and ATMs are found even in small cities and offer great exchange rates.
"Wait, where am I?" Budapest is actually two cities: Buda (West of the Danube River) and Pest (East of the river).
Budgeting: $30 USD/day (budget), $60 USD/day (midrange), $100 USD/day (top-end)
Meals: $5 USD (budget) to $15 (midrange) per meal.
Accommodation: $10 USD (budget / dorm rooms), $20 (midrange private rooms), $50+ (budget hotels/Airbnb).
Safety: Follow common sense safety principals and you'll have no issues. Violet crime is very low. Pickpocketing is most popular in touristy spot, and frequently done by coordinated group.
Water: Safe, including public water fountains.
When to visit: June-September.
November – March: Rainy and cold
April-May: Beauty of Spring but risk it will be wet
June-September: Warm, long days, but busy season. Avoid August.
October: Start of colder weather, but quieter as post-tourist season.
Itinerary
What to expect from this itinerary: You'll make the most out of your short weekend in Budapest, getting a post-flight massage to work out the tension, exploring the storied architecture of the city, grabbing a drink at a local pub and taking in the city at night, dancing in a ruin pub, and then capping off the trip how you started it: relaxation, this time in a thermal spa.
Day 1: Welcome!
Arriving/Departing: If you arrived by air, you have a few options to get into the city: taxi (via Fotaxi for 7,500 HUF), Shuttle (MiniBUD for approx. 5000 HUF), or Public Transport (Take 200E bus to Metro Blue Line M3 station Kobanya-Kispest, and then continue to City Centre). If arriving by train, you'll likely arrive at Keleti palyaudvar, Deli palyaudvar, or Nyugati palyaudvar, and all are connected to the metro line.
After dropping your bag at your accommodation, it's time to stretch the legs and see the city. From the center of Pest, walk towards the river, passing by the beautiful St. Stephen's Basilica on the way. Continue on and cross the Chain Bridge (Szechenyi Lanchid) [Lance-Heed] as the sunsets for a beautiful view of the city. Head back north on the Pest side and stop at the easy-to-miss 5 Elements Spa to loosen up before calling it a night.
Day 2: Get the Walking Shoes On
Head West towards the river and see the Parliament Building, the largest in Europe and completed in 1902. Private tours are available, but seeing the beautiful exterior alone is enough. Make sure to see from both sides of the river.
Stop at The Great Synagogue and Jewish Museum features beautiful orchestration and nearly 150' tall ceilings. If up for it, stop at the House of Terror is a depressing but powerful museum about Nazi communism, including detailed history about each room, including the basement jail where prisoners were beaten to death.
Continue north and grab a bite at an outdoor table at Hummus Bar. Cross over the bridge to Buda by trolley or foot, stopping at Margaret Island if you want to work off the lunch.
From the Buda side of the site, head up to the Royal Palace (Kiralyi palota), which on the hill across from the Parliament building. Entrance is free, though some attractions require paid admission. Walk through the Lions' Courtyard, Hunyadi Garden, and catch beautiful views of the city from Savoyai Terrace or Fisherman's Bastion.
Climb the fortress on top of Gellerthegy  (Gellert Hill) to the beautiful city views of Citadella, before crossing over Elisabeth Bridge back into the city. Across the river, act a tourist and buy a (likely overpriced) souvenir at popular shopping areas like Vaci utca or the Great Market Hall. Tired from being on your feet all day? Grab a foot massage at Spirit Thai, right next to the market.
For the evening, consider a scenic Danube river dinner cruise with live music (Hungaria Koncert Ltd.). If you've had enough sight-seeing for the day, catch a show at the Capital Circus of Budapest or the Hungarian State Opera House.
For late evening, stop at a ruin pub (Szimpla Kert Ruin Pub or Instant) for drinks or dancing. Hungary is known for its wines: Kékfrankos, Egri Bikavér, Bulls Blood (for red wine) or Szürkebarát and Chardonnay (for white wines).
Day 3: Treat Yourself Before You Go
Before it's time to leave, visit the famous thermal baths to relax in hot and cold mineral water. Note: be sure to check the schedule for the bath you are attending. It's common for gender-specific (and often nude) days. Bring a swimsuit, towel, and shower sandals. Rent a private changing cabin (essentially a closet) in order to keep your possessions safe. Check: Gellert Baths (one of the oldest and most beautiful baths. Swim cap required).  Szechenyi Spa (indoor and outdoor spa and one of the largest and most popular).
Tips & Advice
Know the Language: Some basic Hungarian phrases:
Hello: Szervusz [SER-vous] (formal) / Szia. [SEE-ya] (informal)
Please: Kérem [KEY-rem]
Thank you: Köszönöm [Koh-soh-nohm]
You're welcome: Szívesen [SEE-ve-shen]
Yes: Igen [EE-gen]
No: Nem [nem]
Where to stay: Coming soon!
Where to eat/drink: Coming soon!
Transportation: Traveling in Europe by trains or budget airlines (EasyJet, Ryanair, Norwegian) is cheap and efficient, and there are plenty of options for bus as well. In Hungary, check menetrendek.hu for transportation timetables for bus, train, and boat.  The Metro Budapest provides quick and easy travel across the city. Make sure you validate your ticket when you enter the metro station: you'll see small boxes that punch your tickets. If you do not validate your ticket before boarding the train, you risk a fine if caught.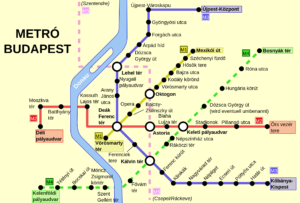 Seasonal Events: Budapest Spring Festival (April. Music and performing arts). Jewish Summer Festival (August/September. Jewish musical and cultural events). Sziget music festival (August). Budapest Christmas Market (December.)
Etiquette: Tipping is common, but not explicitly asked for. When you get your bill, add 10% for tip and tell the waiter the total amount you're paying. Do not leave tips on the table as customary in other countries. Round-up for taxis or bartenders. Most places do not barter, but try in the area you are to see if it's acceptable.