Dramatic landscapes, a long storied history, and some of the best food in Southeast Asia, Vietnam is a place that should not be missed.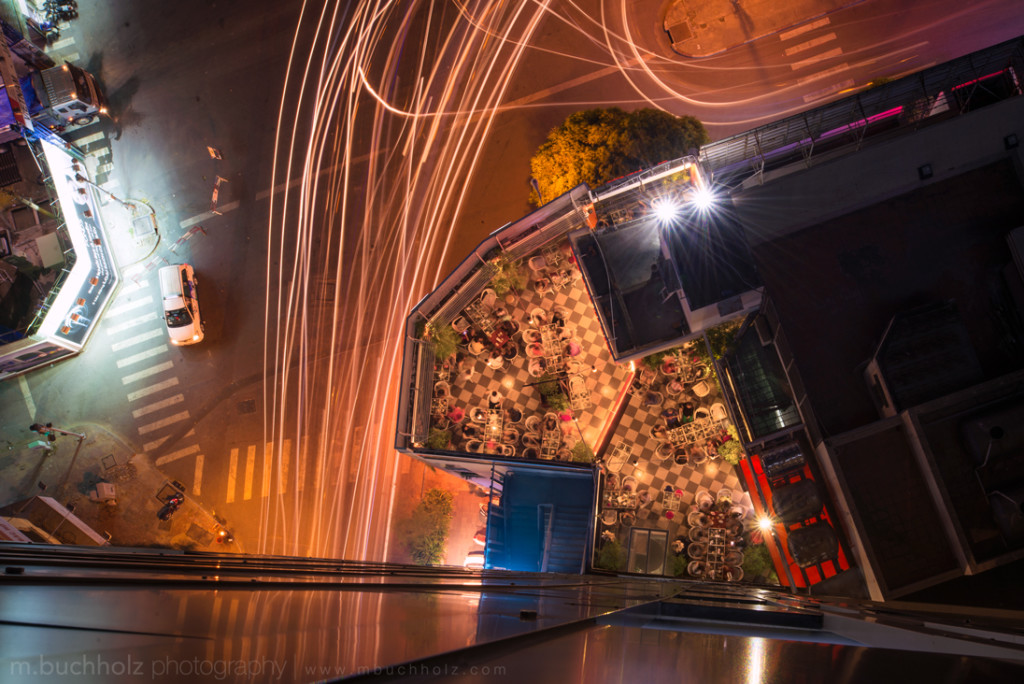 Travel Itineraries
The Basics
Currency: 1 USD = 22,200 VND; 1 EUR = 24,100 VND
Accommodation: Hostels around 125,000 VND/night. Homestays are very popular and hotels are becoming more commonplace as well.
Food: The best food is also the cheapest: stick to street vendors and enjoy banh mi or pho for 20,000 VND. Restaurants will typically serve plates in the 30,000-80,000 VND range.  Beers for 20,000 VND and water for 15,000 VND.
Transportation: Public bus travel is extremely affordable, though expect language barriers. Write-down where you're going to show the driver. Metered taxis are available everywhere; Mai Linh and Vinasun are the most common and reliable.
What to do: Get familiar with the city by hiring a motorbike for a personal tour. Spend a little more for one for one of the popular tour groups (XO, Back of the Bike) and have them bring you to the best street vendors as well.  Explore the endless rows of markets and bargain hard. Explore the local cuisine and share street beers with locals. In Southern Vietnam, hop a 120,000 VND ride to Mekong Delta to see the floating villages and travel the backwaters off the Mekong River.  In Northern Vietnam, visit the spectacular Halong Bay or the rice paddies of Sapa. In the central area of the country, see the picturesque roads of Hoi An.
Etiquette: Tipping is not common in Vietnam, though it may be expected by tour guides (50,000 – 100,000 VND depending on length of time spent). Restaurants will add a service charge in place of tipping.  Avoid insulting locals: do not leave chopsticks in the bowl at the end of your meal.
Tips
Barter: There's no rule of thumb, but as a tourist, expect to have to bargain down at least 1/2 the quoted price, sometimes more.  Like any market in a new country, spend your first trip becoming familiar with the shops and determining what market value as best you can by seeing what people pay for items. When bargaining, don't be afraid to use the walk-away method.
Eat on the street: Street food is always risky of causing an upset stomach, but on the street is where you'll find the best food that's also conveniently the cheapest.
Remember the visa: Most foreigners will need a Visa in advance and need to pay cash on arrival for an additional fee.  Get your visa acceptance form from: http://www.myvietnamvisa.com/ or, if your trip is more than 3 weeks away, contact your local Vietnamese Embassy or Consulate so you can skip the Visa On Arrival line all together (and save at least an hour of your time).
Use metered taxis: Stick to metered taxis, and avoid anyone that tries to recruit you as a passenger. Meter-fixing does happen, so keep an eye out: a 20-minute taxi ride is around 100,000 VND.
Take the bus: You can hire private vans/transport, but expect to spend considerably more than taking the bus, which itself is rather comfortable. If you're taking an overnight bus, pick a top bunk as far from the bathroom as possible, as many bus bathrooms aren't functioning.
Beware of local scams: If traveling by motorbike, keep all valuables locked in the storage compartment or in direct sight. Beware when leaves bars of a typical scheme whereby an attractive lady will distract you while her friend's pickpocket you (sometimes aggressively).
Traffic: Vietnam is a dangerous place to test your motorbike driving skills, with accidents happening far too often. When crossing the street, do not expect walk signals or traffic to stop: maintain a slow and constant pace as you walk into traffic and have utmost faith they'll safely weave around you.