Sure, Prague is one of the most photogenic cities in the world, but unless you have spent some time there, you might not know exactly where to go to get the best and most beautiful shots of Prague, including unique photographs of the city that no one else will have! Follow our recommendations below for the five best spots for photographing Prague, and be sure to check our Google Maps directions for directions to the exact spot you want to be!
Under the Charles Bridge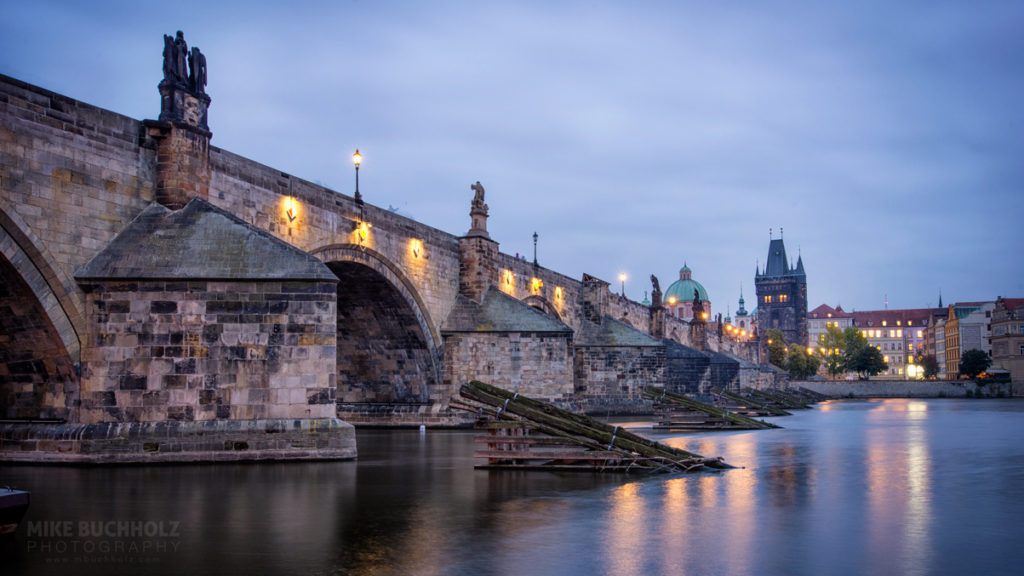 GPS Location: Google Maps
One of the toughest things about photography in Prague is dealing with the hordes of people taking the exact same shot as you. Want a unique picture of Prague that most people won't get? Get off the beaten path. An oft-missed area is actually right under the tourist attraction of the Charles Bridge. Look for a staircase near the end of the bridge and loop down to beneath the Charles for one of the best views of the city. Bring your tripod and shoot just after dusk when they light the bridge for the best shots.
Atop Charles Bridge Tower
GPS Location: Google Maps
The more-popular Old Town Hall Tower offers similar views, but you'll be shoulder-to-shoulder with other tourists, and if you want to get a tripod positioned, you'll need patience. Instead, opt for the Charles Bridge Tower, which is less advertised, and given the lack of an elevator, is entirely less busy, despite being in the middle of one of the most popular parts of the city.
Letenský Profil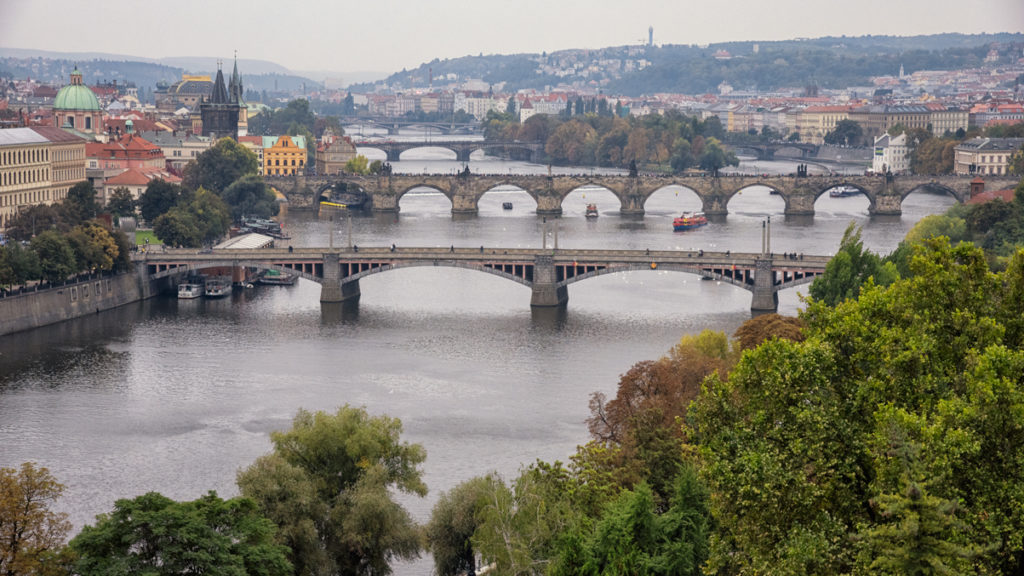 GPS Location: Google Maps
You've now taken photography in the heart of Prague, so let's get a little outside the city to get a beautiful view from the hilltop of a local park, including all three major bridges lined-up.  If you walk up Nábřeží Edvarda Beneše to get there, look for a turnoff in the woods labeled as a hiking/biking path. This will take you up a windy, but paved, path to the view point in the park, including many beautiful views of the city along the way.
Smetanovo nábř (Waterfront)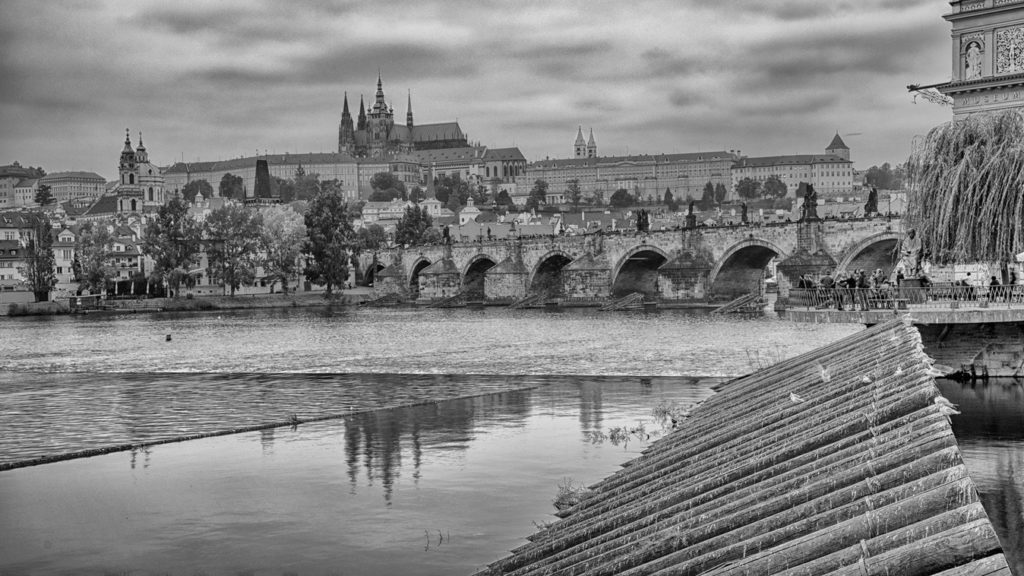 GPS Location: Google Maps
This spot can be a bit busy given it's proximity to the city and a main thru-street, but you'll have plenty of room to set up a shot along the waterfront sidewalk. If shooting at sunset, wait until a little after dusk when they light up the bridges and castles for a beautiful view of the city and Prague Castle.
Střelecký ostrov
GPS Location: Google Maps
Head closer to the South side of the city to a small park on an island in the middle of the river for a beautiful view of both sides of the river. Given the location, this is less popular location and once again will give you a unique picture of Prague that most other tourists will not have.